Access free educational resources, explore global job opportunities, and take your career to the next level
Welcome to the IGFH website! Here, you'll find a host of handy resources for professionals or budding professionals in the greenkeeping and grounds management industries, including access to our international jobs board, quarterly magazine, free educational content, Live Library of research documents, and much more.
Our Sponsors And Affiliations
Who Are International Greenkeepers For Hire?
International Greenkeepers For Hire is the biggest and friendliest International hub for greenkeepers, groundstaff, and volunteers.
Established in 2019, we've quickly made a name for ourselves as the go-to resource to network with like-minded individuals, find new career opportunities, and share your passion for greenkeeping with other members of our enthusiastic online community.   
Our aim is simple: to unite greenkeepers, promote the industry, and help share the art of greenkeeping with others. We're run by greenkeepers, for greenkeepers—and that's how it'll always be. 
Seek new career opportunities around the world
Greenkeeping is one of the most flexible jobs for people who love to travel and work outdoors. On our website and Social media groups, you'll find all the latest greenkeeping jobs around the world, from Sydney to London and everywhere in between. You can also upload your CV to our CV Drop to be reviewed by our recruiters. We'll reach out to you if a job that fits your skills becomes available.
Access free online education
We don't believe that bettering your knowledge, honing your skills, and learning more about the science behind greenkeeping should come at a cost. Our website offers free access to a variety of learning resources, including our educational cards, quarterly magazine, podcast, and Live Library. Regardless of your learning style, you'll find content that suits your preferences here.
Network with other industry professionals
Greenkeeping can sometimes feel like a lonely profession, and we're lucky to be more connected than ever before thanks to the power of social media. If you haven't already, join our International Greenkeepers Facebook group to seek advice, get inspired by your peers, upload photos of work you're proud of, or simply share a greenkeeping meme or video that made you chuckle—there are plenty going around!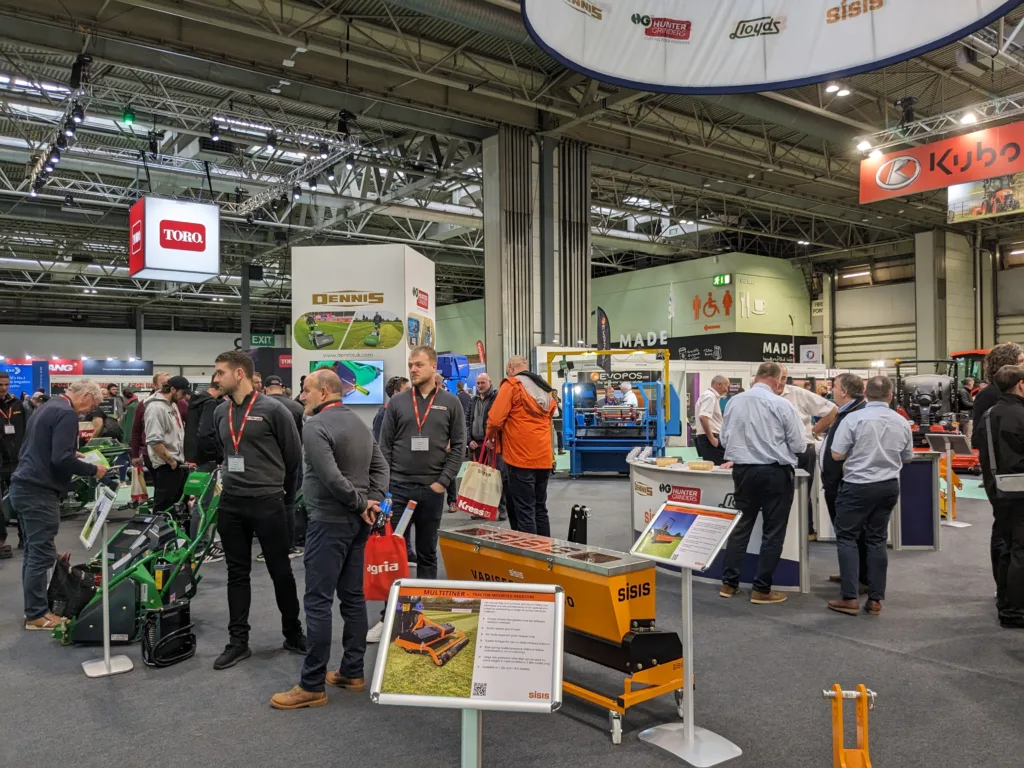 Free Education
Like quick and easy learning? Us too—and our educational cards are designed for just that. They're easily printable to share around your workplace or download a Jpeg copy. Don't forget to check out our YouTube channel if you're more of a visual learner.
The Groundsman
The Goundsman is our Australia-based marketplace for business and machinery listings in the turf industry. Here, we connect buyers and sellers of quality equipment, and provide a platform for businesses to promote events or post job listings. Listing categories include Equipment and Tools, Promotions and Events, and Employment. 
Turf Market
Turf Market is your all-in-one UK based solution for buying and selling equipment, sharing and responding to listings for jobs, workshops, and training, promoting events, and hiring services and machinery, in the turf industry.
Useful Links
If you're currently looking for work or just browsing, check out our useful links page. Here, we've shared every single reliable, reputable job advert website in the grounds and greenkeeping industries that we could find. Simply bookmark this page to access all websites with just one click.
IGFH News
Our news blog is an extension of our magazine, providing an online news board for us to share informative content. Our focus is to inspire our readers with engaging industry news, updates, interviews, and more. Subscribe to receive updates when we post new content.
Our Associates
As part of our commitment to our members, the team at International Greenkeepers For Hire works closely with many of the professional associations and governing bodies in the sports turf industry. Click the button below for a list of our current associates.
Meet The Team
One of our founding members, Bradley Tennant, recently secured an opportunity to work as a member of support staff on the grounds team for London's iconic Wembley Stadium. Here, he tells us how he got the job and shares an insight into his daily routine at the largest sports venue
Read More »
Education
There is a proposed new Level 5 Sports Turf Technical Manager Apprenticeship on the horizon with the option of including a Sports Turf Foundation Degree.  What are your thoughts on this? In October 2023, a new Level 3 Advanced Sports Turf Technician Apprenticeship was made available (for details please see Institute for
Read More »
Howardson Group
Dennis Mowers will be continuing its annual tradition of exhibiting at the Sports Field Management Association's (SFMA) Conference & Exhibition, which is taking place at Ocean Center, Daytona Beach, between 22 – 25 January 2024.  As Dennis continues to fly the flag for British turf maintenance equipment, it is no
Read More »
Read Our Magzine
We offer the lowdown on all the latest news, views, international opportunities, and issues affecting the sport and amenity turf management industry today. Each issue is packed with technical information, legislation, working practices, and turf management.
IGFH is an invaluable resource for job searching, but I think especially for those already set in a career, it's a great way to hear new voices. They say you should never stop learning, and IGFH is a great way to keep up with new trends and ideas.
The International Greenkeepers for Hire (IGFH) is a great organisation for greenkeepers. I particularly like the IGFH's Facebook group where knowledge about the profession is shared.